User-Friendly Design
U-Shape Heat Dissipation Design
The self-developed U-shape airway heat dissipation mechanism allows for better circulation of air around the battery. This is a key safety feature that enhances both user experience and device longevity.

35dB Quiet Design
Operate at 35dB*, about the same volume as a quiet library, thus it provides a distraction-free environment for users to focus on the tasks or rest comfortably. *When it constantly outputs full AC load and is positioned 1.64ft (0.5m) away in the lab.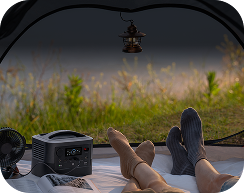 Built-In 300lm LED Lighting
It serves as a source of light for added convenience during blackouts. You can adjust color temperature or brightness easily.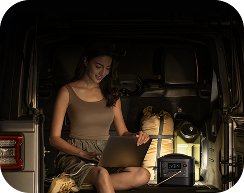 One-Tap Simplicity
Only one tap to turn circuits on/off. Or tap to set eco-mode on/off which intelligently controls auto-charge /discharge.